The Fy Law Firm
Causes of 18-Wheeler Accidents
Common Causes of Tractor-Trailer Accidents
Many things can go wrong while on the road, leading to an 18-wheeler, big rig or tractor-trailer accident.
Common causes of these often-devastating types of semi-truck accidents include:
Driver fatigue
Overweight loads
Cellphones and text messaging
Licensing issues and lack of proper training
Reckless driving
Mechanical malfunctions and improper maintenance
Hazardous cargoes and spills
Truck driver drug and alcohol use
Traffic congestion on roads not equipped for high traffic volumes, often near Texas's oil fields
Regardless of why trucking accidents occur, they can cause horrible injuries and even death. Because truck accident injuries are so often catastrophic and disabling, the cost of medical treatment, rehabilitation, equipment and possibly lifetime care can be extremely high. If poor maintenance or defective equipment played a role in causing an accident that results in serious injury or the wrongful death of your loved one, you may have more options and sources for financial recovery. Compensation from the trucking company and its insurer, or other responsible parties, can go a long way toward making life easier for your family and your injured family member after a serious truck crash.
Considering the extensive federal semi truck driving regulations it is important to contact an experienced semi truck accident lawyer to explore all aspects of your case. Generally, federal semi truck driving regulations are found within Chapter 49 of the Code of Federal Regulations.
source: abrahamwatkins
If you are undocumented and need Legal Help for DWI or DUI, Without a License, Drugs' Possession or Domestic Violence. You can contact Attorney Frank Yeverino (713) 545-2520, who specializes in Undocumented Criminal Defense of the, he will take personally the call to assist you directly and quickly. The Fy Law Firm helps you.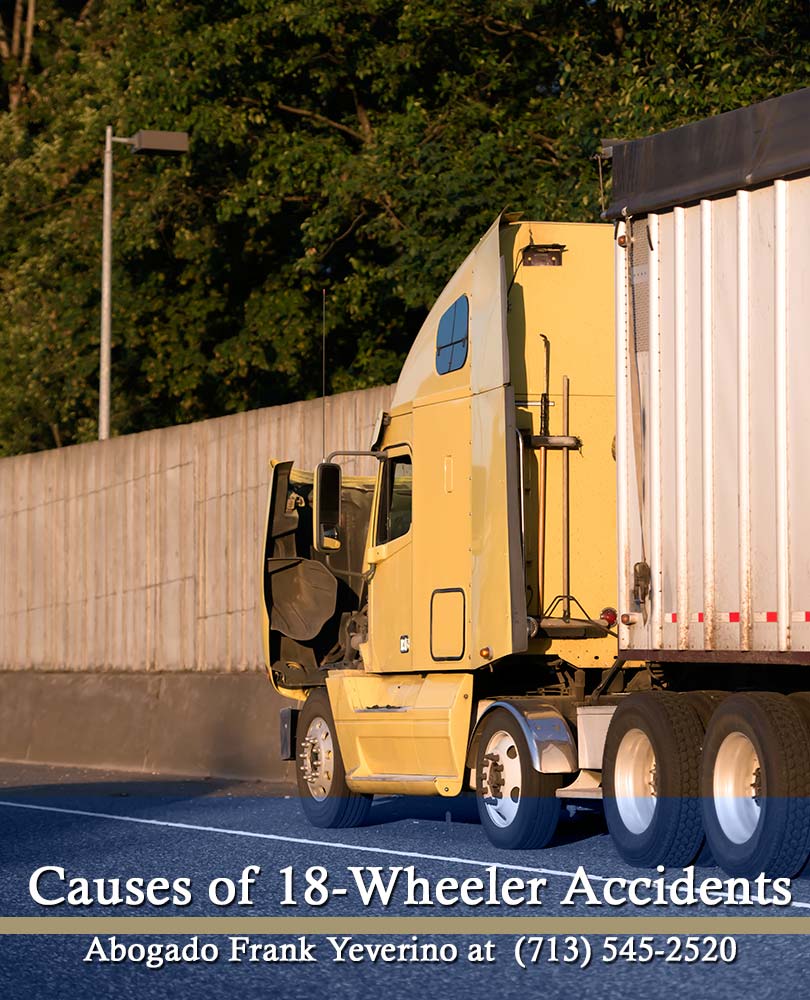 The Fy Law Firm
Drunk Driving, Driving Under the Influence DWI, Driving Under the Influence DUI, Accidents, Personal Injury Compensation, Claim for Personal Injury, Personal Injuries, Possession of Drugs, Criminal, Drug Related Offenses, Drug traffic, Possession of Marijuana, Domestic violence, False Charges of Violence, Arrest for Domestic Violence, Family Cases, Divorces, Legal Custody of Children, Child Support, Alimony, Driving without a Driver's License, Driving without a License, Arrest for Driving without a License, Drive with Expired License, Locate my husband with the ID, Federal Crimes, Undocumented, Criminal Defense for the Undocumented, Criminal Defense for Immigrants, Defense for Immigrants, The Fy Law Firm