Defense for Immigrants in Houston
What to Do it You are Detained at the Airport?
Every day, hundreds of noncitizens are detained at airports across the United States.Customs and Border Patrol routinely run background checks at airports on nonimmigrant visa holders and lawful permanent residents.
When a non citizen is arrested at the airport, Customs usually has found they have been convicted of a crime that makes him or her prohibited from re-entry into the United States. The individual may be detained at the airport for several hours while Customs determines if the noncitizen should be deported.
If you or someone you love has recently been arrested at a Houston airport, you should contact an immigration attorney as soon as possible.
Airport Arrest
Many lawful permanent residents and visa holder have been able to travel in and out of the United States many times before they are detained by immigration at the airport. Just because you are arrested, though, doesn't mean that you will be deported.
Being arrested at the airport can be a nerve-racking experience, but it is important that you remain calm. If your loved one is the person who has been arrested, you should contact them and instruct them to be cautious about making statements to government officials. Just like criminal cases, statements made by a defendant can be used against them.
Customs officials often make mistakes when charging someone with inadmissibility, so it's important to contact an experienced immigration attorney as soon as possible.
Why was I Arrested at the Airport?
There are many reasons a lawful permanent resident or visa holder is arrested at the airport. The first, since Customs has greater access to your criminal history and may find that you or your loved one has been charged with crimes in the past that now prohibit entry into the United States.
The Department of Homeland Security regularly updates their policies on whom to detain and who to put through the removal proceedings. Similar to prosecutors in criminal court, immigration officers have an immense amount of discretion when it comes to which case to pursue.
Other reason someone may be arrested at the airport include:
Having abandoned status
Left the United States for more than six months
Committed an illegal act outside of the United States
Having an expired visa
If a Customs officer determines a person falls into any of the above categories and is inadmissible into the United States, the officer may decide to place the detainee in removal or deportation proceedings. The Customs officer will decide if the detainee should be sent to ICE for further detention or to be released on bond.
The ICE and Customs officers may have the first word on whether the detainee should be deported, but they do not have the last word. There are many ways to beat immigration charges, so you or your loved one should not assume you will be deported without question.
Additional Airport Arrest Resources in Houston, TX
Rights When Encountering Law Enforcement – The American Civil Liberties Union provides a Q&A booklet addressing an individual's rights when they are stopped or questioned by law enforcement. Some of the questions include the type of officer you could encounter at the airport, if they have the right to ask about immigration status or what to do if you believe you are being singled out.
What to Do If you are Arrested or Detained by Immigration– The National Immigration Law Center provides information on what to do when you are arrested or detained by immigration. Some of the information includes not signing anything without speaking to a lawyer, your right to a lawyer and remaining silent.
source: gonzalezlawgroup

If you are undocumented and need Legal Help for DWI or DUI, Without a License, Drugs' Possession or Domestic Violence. You can contact Attorney Frank Yeverino (713) 545-2520, who specializes in Undocumented Criminal Defense of the, he will take personally the call to assist you directly and quickly. The Fy Law Firm helps you.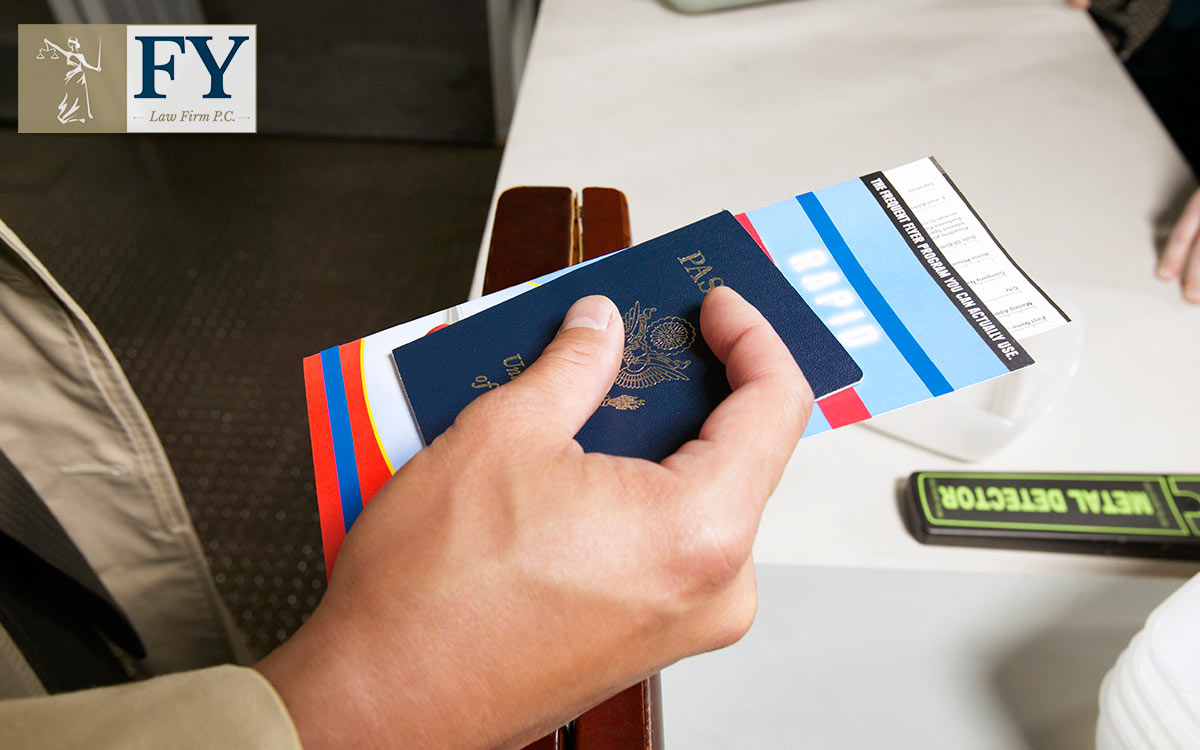 HOUSTON Defense for Immigrants
Drunk Driving, Driving Under the Influence DWI, Driving Under the Influence DUI, Accidents, Personal Injury Compensation, Claim for Personal Injury, Personal Injuries, Possession of Drugs, Criminal, Drug Related Offenses, Drug traffic, Possession of Marijuana, Domestic violence, False Charges of Violence, Arrest for Domestic Violence, Family Cases, Divorces, Legal Custody of Children, Child Support, Alimony, Driving without a Driver's License, Driving without a License, Arrest for Driving without a License, Drive with Expired License, Locate my husband with the ID, Federal Crimes, Undocumented, Criminal Defense for the Undocumented, Criminal Defense for Immigrants, Defense for Immigrants, The Fy Law Firm